Gelato University. It exists. We went. Have we lost you? Wait, come back! We promise it wasn't at all as hokey as it sounds. Just this past March, we hopped on a big, metal bird and magically found ourselves in the birthplace of all things delicious—Italy! Our purpose for being there was simple. We'd enrolled in a week-long course offered at the Carpigiani (the manufacturer of our ice cream machines) Gelato University in Bologna!
Side note: prior to the journey, we consulted what Rick Steves had to say about Italian travel (as one does), and he dismissed Bologna as "skippable." After having visited, we can say that Rick Steves doesn't know jack.*
So, what exactly is the difference between ice cream and gelato anyway? Here's the quick and easy answer: In terms of production, gelato is churned at a much slower rate, which incorporates less air (resulting in a denser product). For the most part, it also has a lower percentage of fat and a higher percentage of sugar than its ice cream brethren. Another difference is gelato's warmer serving temperature, which is key to its nature, and allows it to stay soft and pliable. It was incredible to watch it being served! It almost appeared as though they were dipping their spades into canisters and pulling out taffy. Cold and creamy taffy.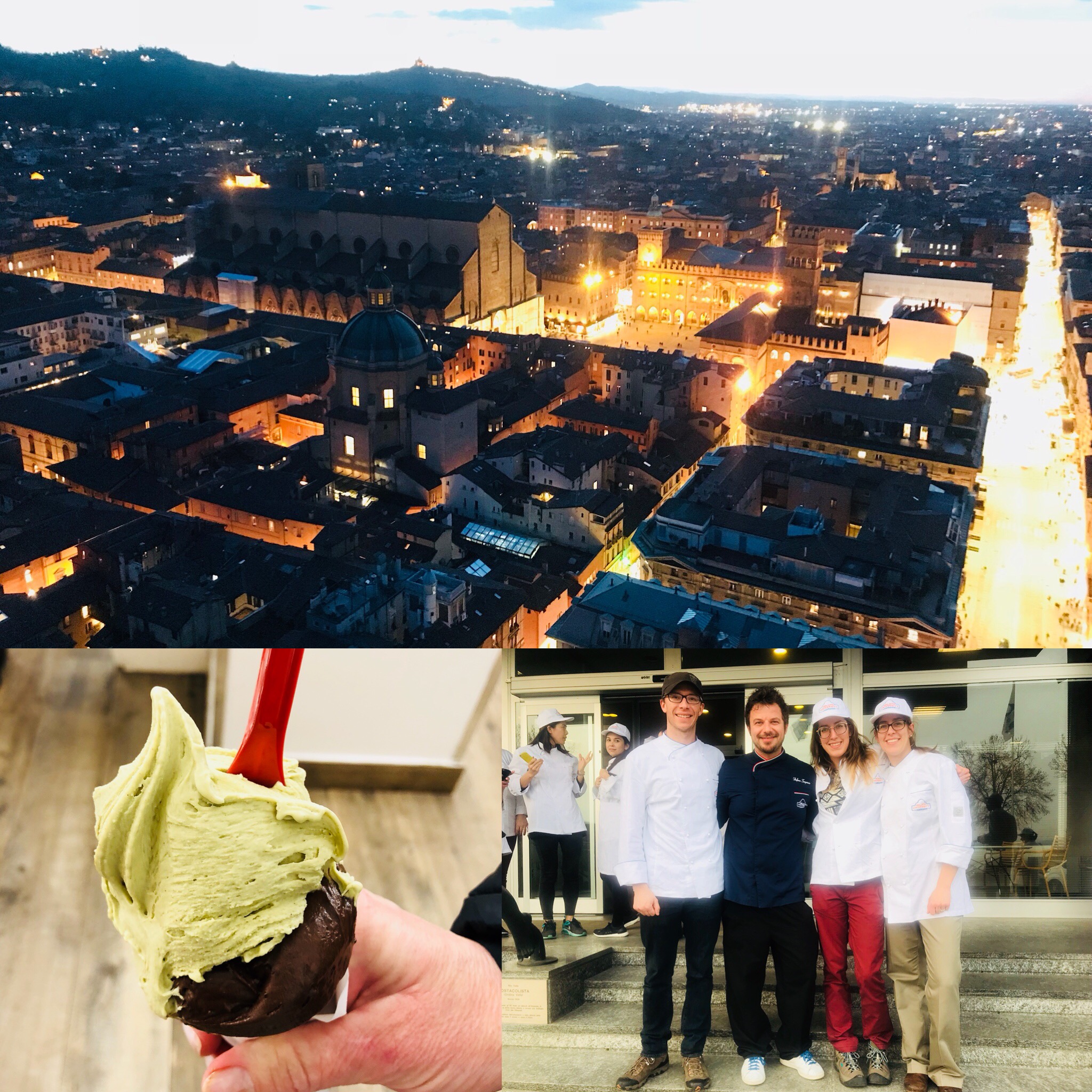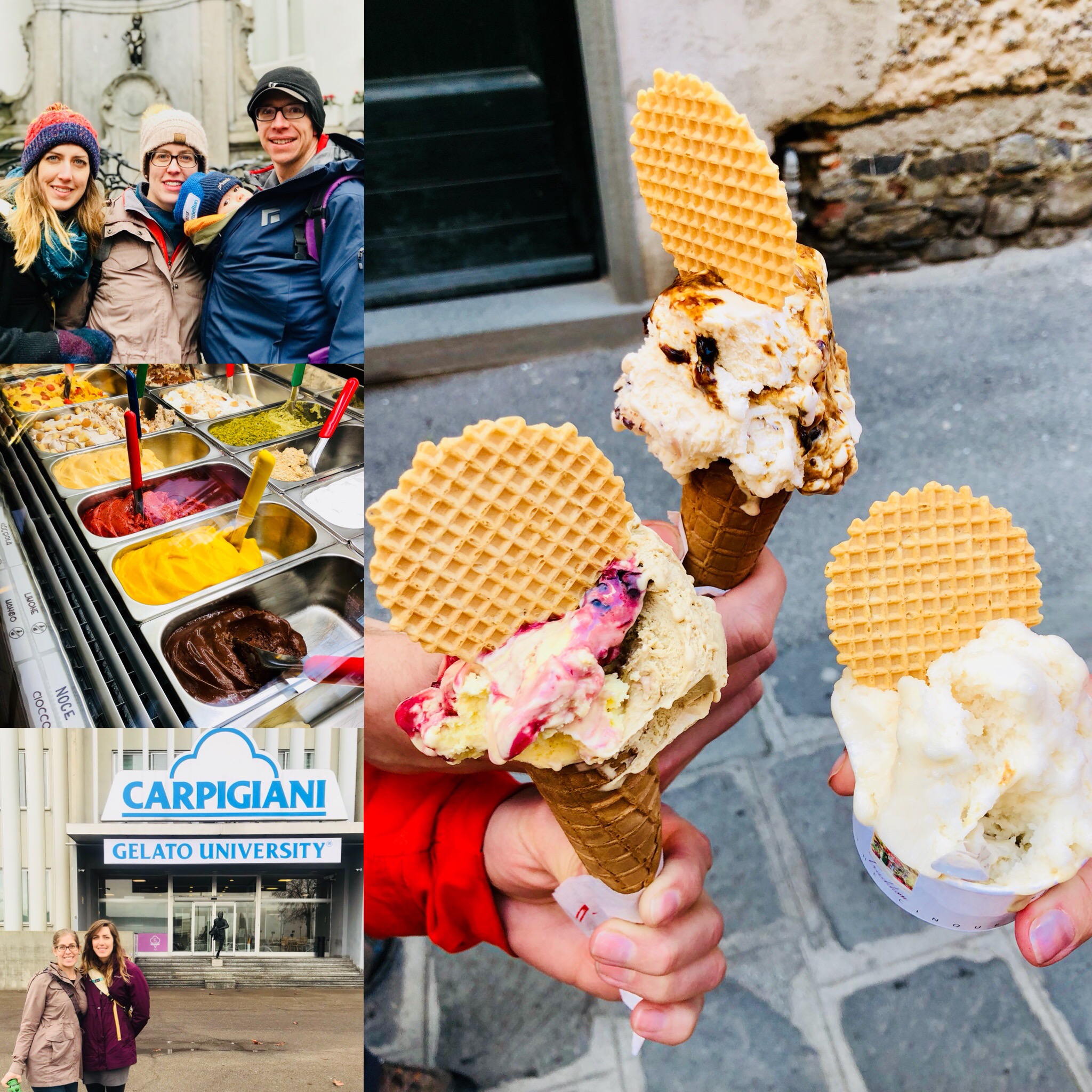 Quick fun fact! One of Bologna's nicknames is Bologna la grassa…i.e. Bologna the fat. The city is famed for its delicious culture, and in short, we ate well there…really well. It also meant we got to taste the richest, most decadent gelato in the country! Not too bad, eh?
Anyhoo, since returning to the U S of A, we've received a lot of questions as to whether we'll start offering gelato at Leones' Creamery. In short, no; to be perfectly honest, that was never our goal for attending the school! While the class was certainly gelato-centric (and as we just learned, there are some very distinct differences between ice cream and gelato) we took a TON from the course that could easily be applied to our ice cream! Think lots of math—really. Recipe balancing is no joke, especially when it comes to building them from scratch. Perfecting the quality and texture of the frozen good stuff is so important to us, and we think Bologna wasn't too bad a place to hone our skills 😉 Oh, and ahem…all the taste-testing wasn't too terrible either.
Pssst, we also learned a bucket-load about sherbet, fruit sorbets, and water-based sorbets (whaaat?!) so stay tuned! CIAO FRIENDS!
*But really, we consider this a momentary fluke, and recognize that we're all human and subject to lapses in judgement. We still love Steves and regard him as the supreme daddio of fanny-pack travel.