You have enough to think about this Thanksgiving. Seriously. There's coordinating with family, choosing how to cook the bird, prepping your gold-ribbon stuffing, and figuring out those side-dishes (ugh aaaalll those sides). To top it off, everyone's got to give their two cents about the perfect endcap to your meal (yes, goshdangit, you "promise" you made that crust from scratch). The last thing you need to worry about this year is dessert. That's right-- go tell your great-aunt Lucy to shove it in her pie-hole, because Leones' Creamery has TOTALLY got you covered! This year, we're offering you the ultimate feast finale! Our pumpkin ice cream cakes are here to ease your inevitable dessert-induced-stress, and make for the Best. Thanksgiving. Ever.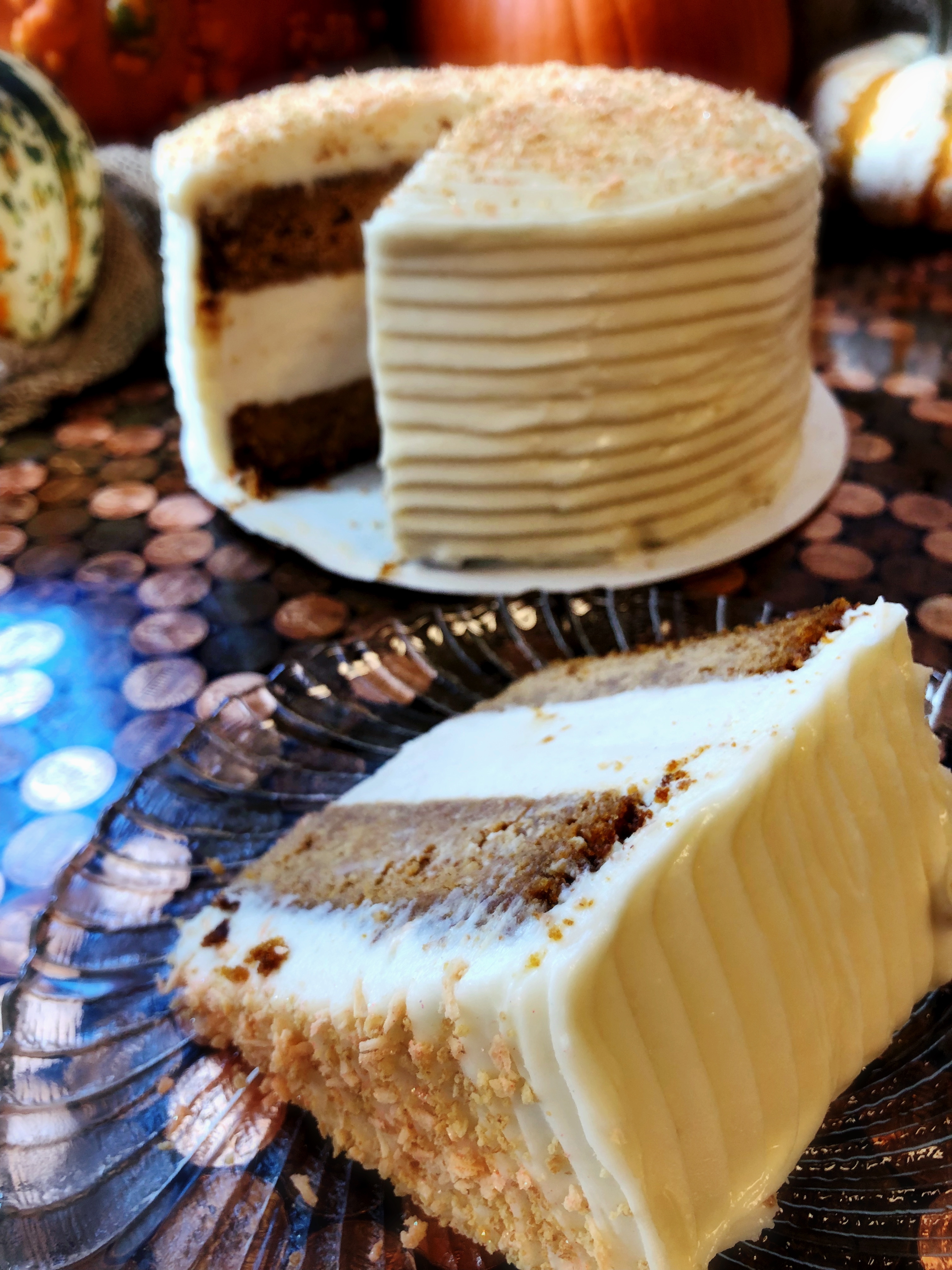 Details, details, we have 'em right here for you. Our Sweet Cream Ice Cream gets sandwiched between addicting salted caramel sauce and layers of delectable, moist pumpkin cake. Then, the whole dang thing gets shmothered in a blanket of our delightful cream cheese frosting! Garnished, boxed, and boom-- your centerpiece dessert is ready to be devoured. More details!! The cakes are 7-inch size, and suitable to feed 8-10 (or like, 2, if you're reeeallly into cake). They'll be ready for pick-up the weekend prior to Thanksgiving (November 16th-18th), and are available for pre-order from now until November 12th. Cakes are priced at $40, and can be ordered via our website's Special Orders Page or by stopping into the shop during business hours.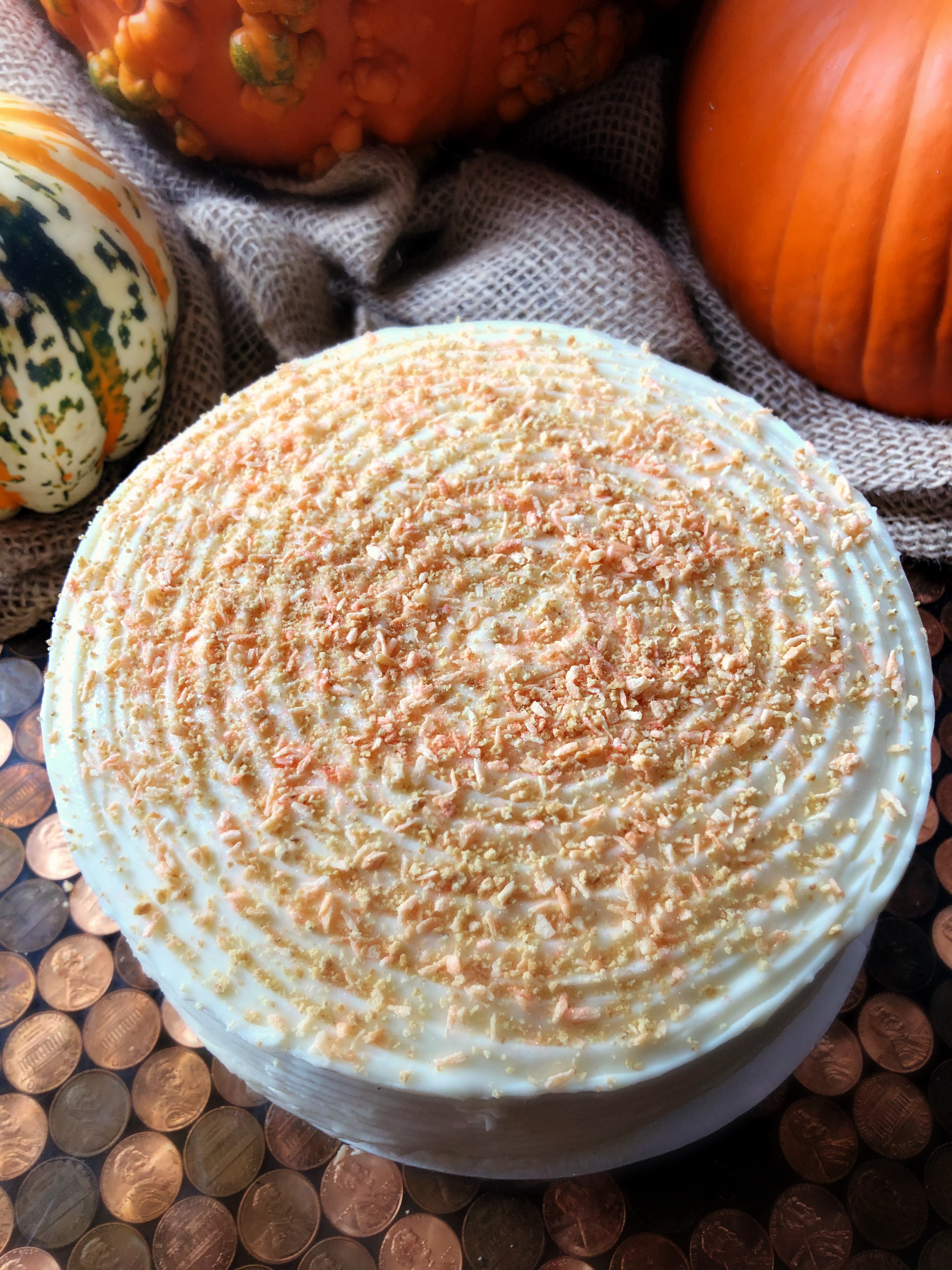 Oh, and yeah...you can most definitely take all the credit for this year's dessert. You deserve it.