It's that time again—we're partnering with the Matthew's Opera House to celebrate the National Endowment for the Arts' Big Read! You may remember The Maltese Falcon from the previous Big Read (and our oh-soooo-tempting Blackmail Brittle Ice Cream that resulted from it!). This time around, think less film noir and more science fiction, as Station Eleven by Emily St. John Mandel takes center stage. Check out the MOH's Big Read event calendar here!
Ahem, now down to business. Drumroll please…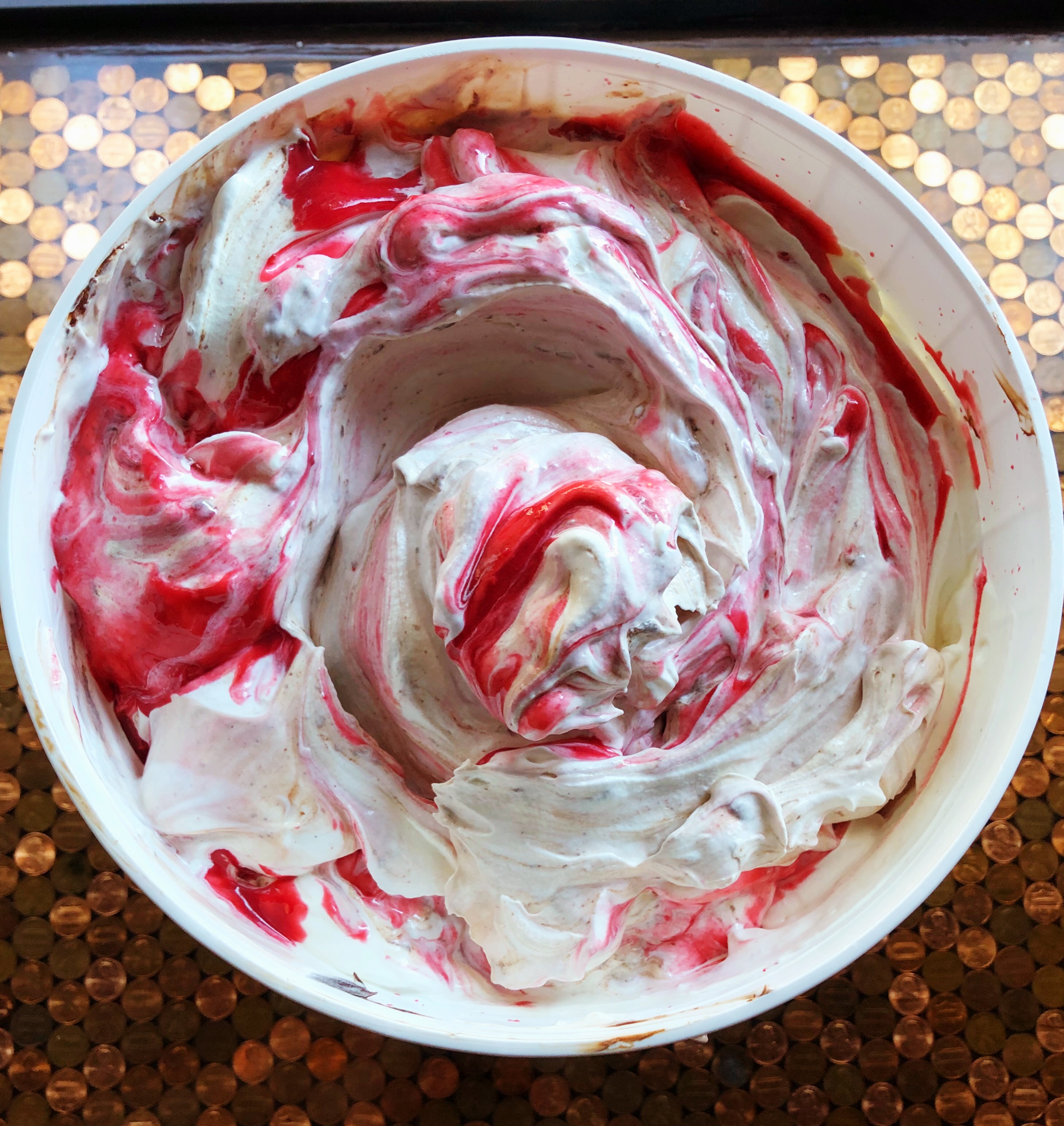 Let us introduce you to Cordelia's Raspberry Cordial Ice Cream!!!!!
WAHOO! Elements of Shakespeare's play, King Lear, offer just a few of the many prevalent themes in the novel (Obviously. Duh. We know you know. You've read it twice over. We get it.). Cordelia is one of the daughters in King Lear, and there are storyline parallels between the two tales. If by chance you haven't dug into this year's Big Read quite yet, we won't divulge too much. The story is brilliantly complex, so don't look to this blog post to write your book report. Basically, all you need to know for our purposes is that one + one = delicious ice cream. In this case, that delicious ice cream is our Cordelia's Raspberry Cordial.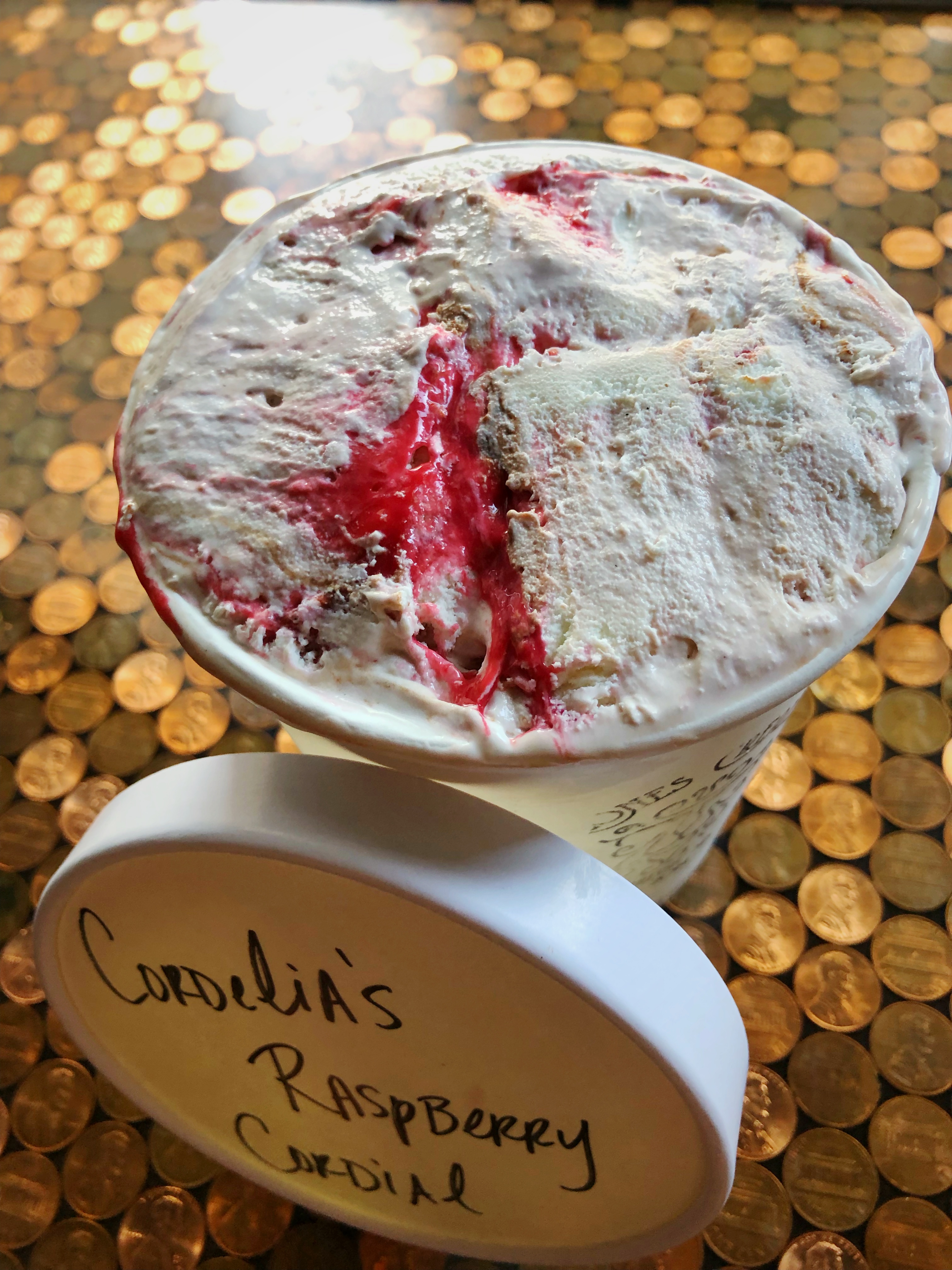 To celebrate the book, we churned up a creamy base with rich notes of vanilla. Then we swirled in thick, luxurious ribbons of our house-made tart raspberry cordial jelly and our signature hot fudge. It's good, folks. Really. Really. Good. Be sure to mosey in soon; you don't want to miss out on this little masterpiece! Oh, and don't worry. It still tastes just as delicious if you haven't gotten around to reading it yet.