Seed Swap year 2k22 is heeeere!!! One thing we look forward to every Spring is the Spearfish Annual Seed Swap (If you aren't hip to the know, never fear! Check out seed swap details here). Each year, the coooooliest, raddest, greenest-thumb farmers at Cycle Farm let us design a seedy flavor to commemorate the event! Want a full run-down on past years' flavors? YEAH YOU DO!
2015 brought you our Lemon Poppy Seed (now a classic!)
In 2016, we developed our Black Sesame
2017? Chocolate Covered Sunflower Seed
In 2018, we debuted Candied Pepita Cluster
2019 gave you Wild Rice and Honey
2020 was the year of Buckwheat Brittle with Tahini-Honey Swirl
In 2021 we made Lemon Cardamom with Fennel Candies. And yes, we're still dreaming about it.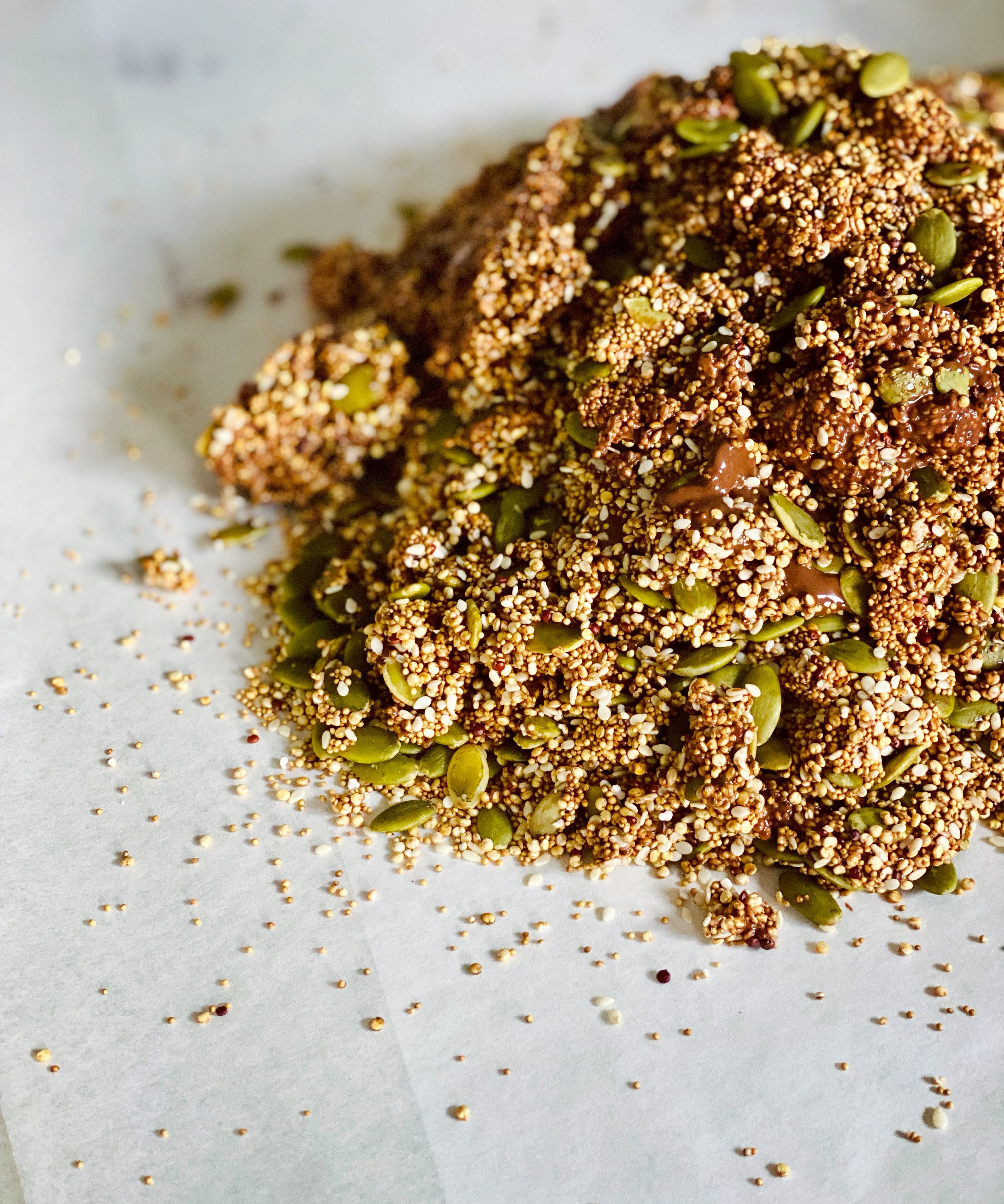 Okay, okay, are you ready for this year's ice cream??? We had a nice lil' think tank with our farmer fronds (side note: Trish and Jeremy are creative masterminds, and we highly recommend a brainstorm sesh with them if you get so lucky). You can thank them for this year's brilliant flavor. Drumroll please for...Seed Bomb!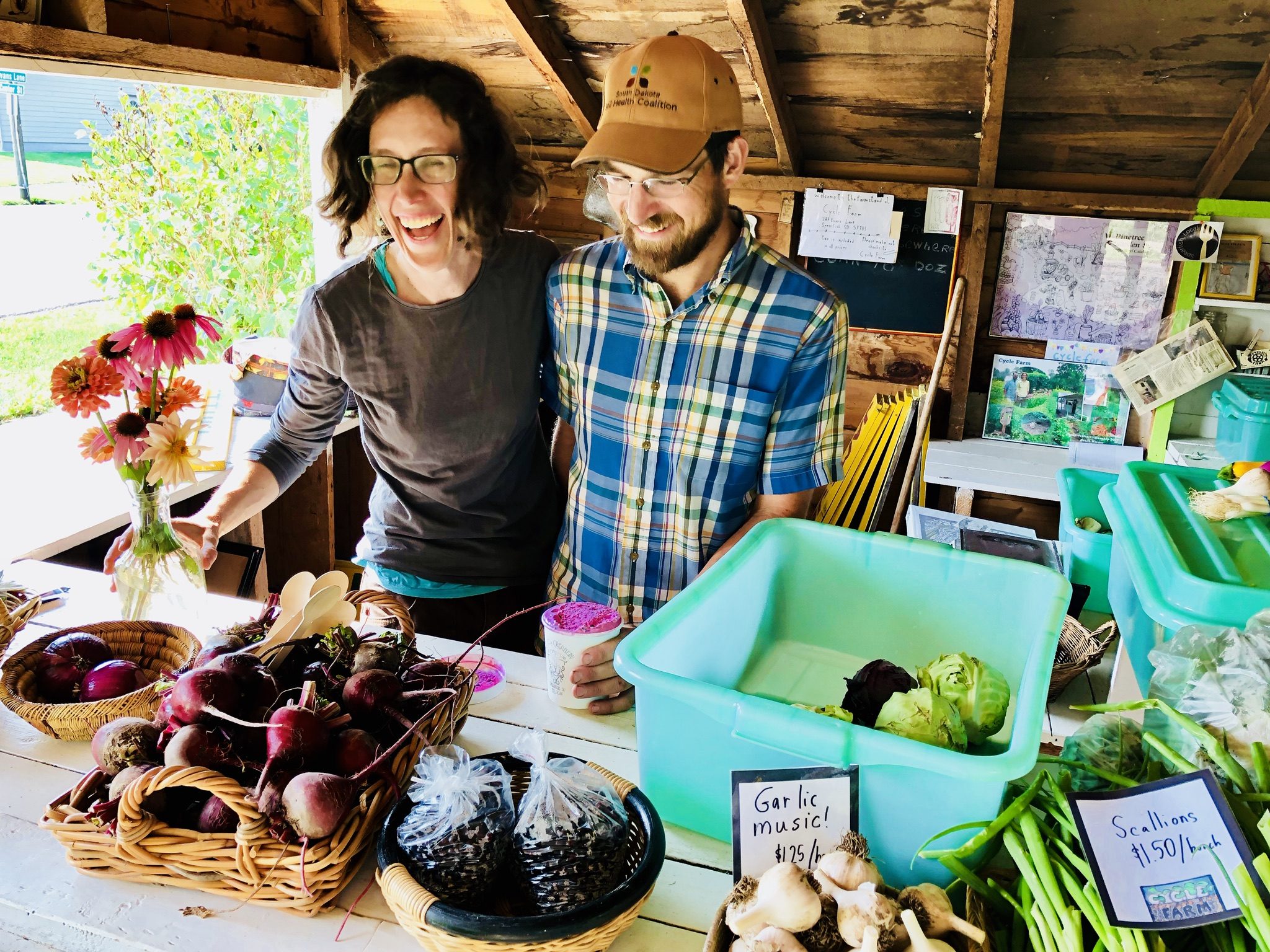 Taking a cue right from nature, this creamy chocolate ice cream is absolutely riddled with seedy dark chocolate-covered "bombs" of puffed quinoa, pumpkin seeds, toasted amaranth, and sesame seeds!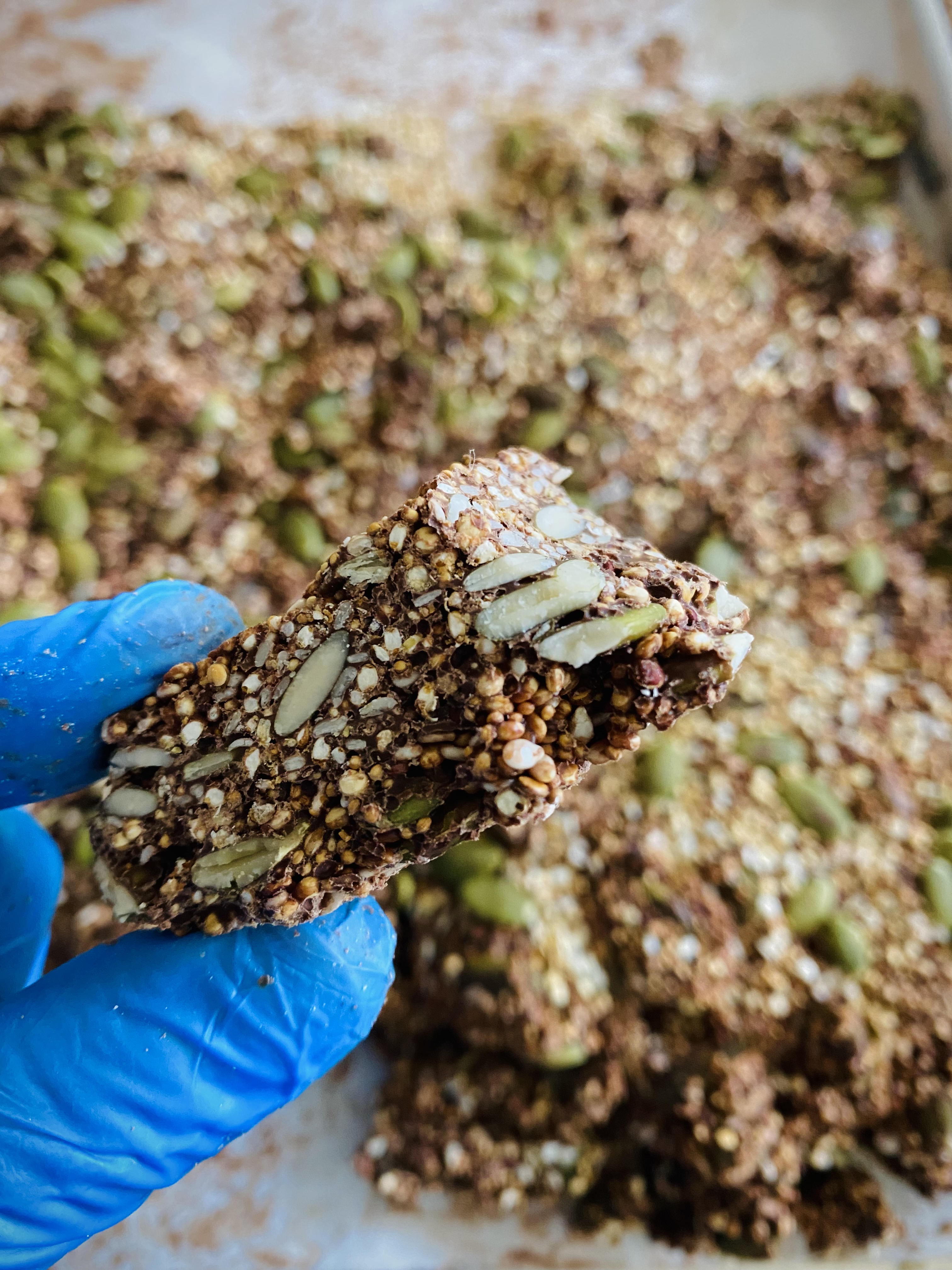 Beautiful, juuuuuuust beautiful (and mighty tasty to boot). Pssst...real seed bombs are amazing little pods of soil and seeds. Learn more about them here!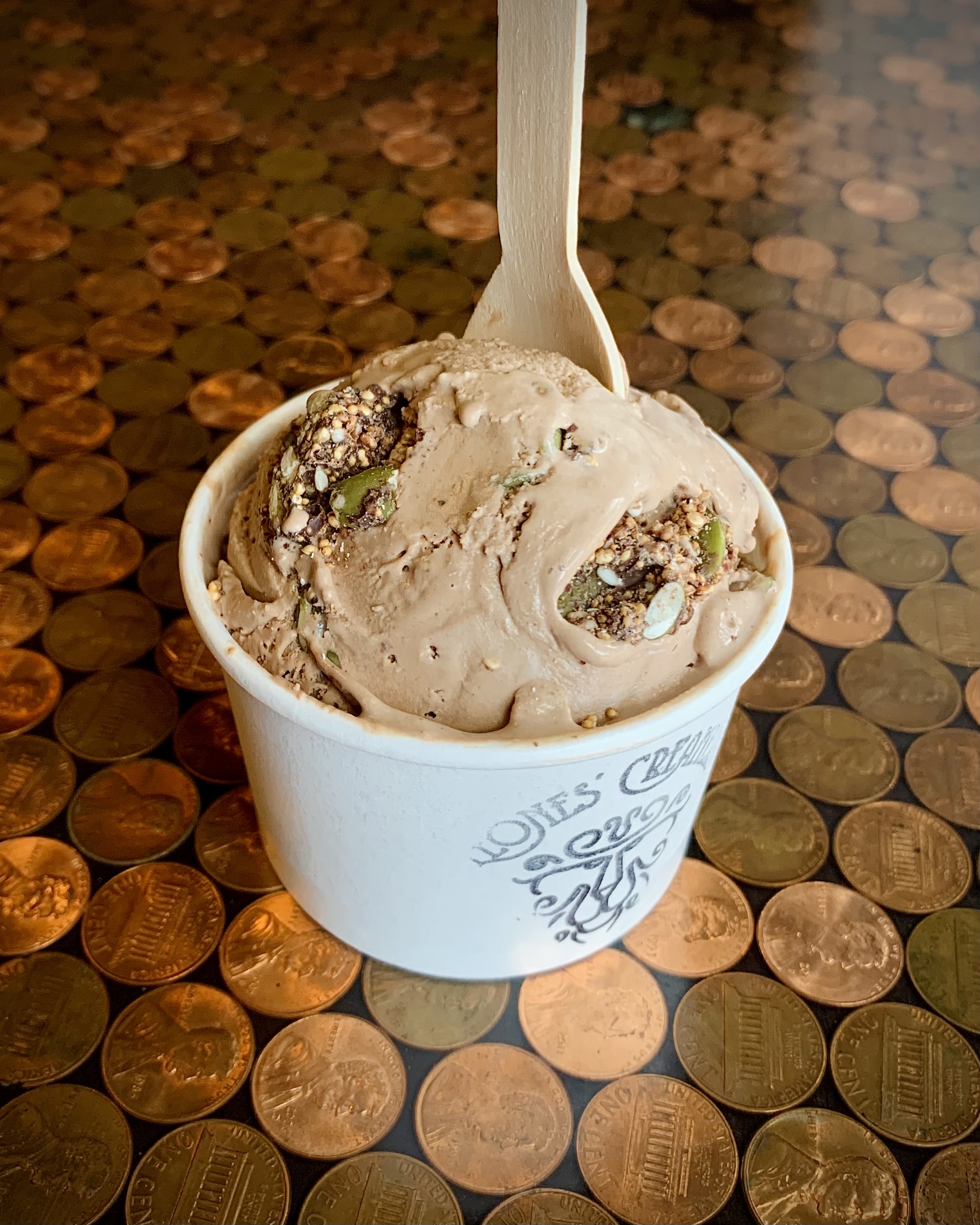 In conjunction with our Spearfish Seed Swap flavor debut, Jeremy and Trish are setting up a DIY seed bomb station right outside the shop from 1pm-3pm on Sunday, March 20th! A seedy occasion indeed-- don't miss it!!